Every summer, hundreds of thousands of gamers and games journalists descend upon Cologne in Germany for the biggest gaming show this side of the Pond. For gamers it is a chance to socialize and get a sneak peek at some of the most anticipated games of the year. For journalists it is an opportunity to meet the developers and to take a behind-the-scenes look at these games themselves.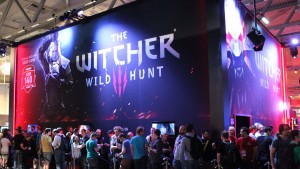 One of the biggest games of the show was the latest RPG by CD Project Red – The Witcher 3: Wild Hunt. Those who were lucky enough to attend the presentation given by the developer were treated to an extensive showcase of the game and its mechanics. One of them was the crew at our sister site, Gosu Noob, who has a write-up of the experience on their website. Hint: they really liked it.
Click here for the full story
.